The camshaft kit is a comprehensive set of components that are recommended to be changed when performing the repair. The individual components of the valve opening system as well as the control of Unit Injector System (UIS) are: Camshaft, camshaft bearings, hydraulic tappets and camshaft mounting bolts. These components work perfectly together and synchronously only if all parts that are worn are replaced, properly installed and when using the appropriate type of engine oil. Creating such optimal working conditions will also greatly increase the life of the entire cam system.
Why it is important to replace the entire cam kit
The camshaft components have been built on experience and requirements of mechanics, who change the camshaft sets completely. All components are related, the state of all components affects the functionality of the entire system, and the replacement of individual parts may not ensure proper operation, which sooner or later leads to a recurring problem and unnecessary financial costs. Therefore, it is recommended to replace the complete cam kit. Below are the individual components of the cam kit::
Camshaft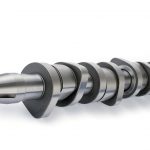 The camshaft is a special shaft fitted with cams to control valve lifting and (in this case) control of Unit Injector System (UIS). The camshaft is supplied in steel or cast iron version. The camshaft drive is secured by coupling with the engine crankshaft.
Hydraulic valve lifters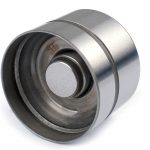 Pot-tappets hydraulically define the clearance of the valve, they are controlled by the camshaft and act directly on the valve. Their hydraulic function is ensured by the oil filling of the engine lubrication system through the lateral opening in the tappet housing. In addition, with the Unit Injector System (UIS) engine, the tappet structure is reinforced to withstand high pressures.
Camshaft housing bolts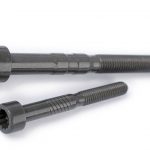 Set of mounting bolts for the camshaft brackets and the rocker arm shaft.
Camshaft bearings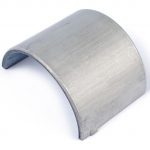 Camshaft bearings (bushes) provide "a floating" camshaft housing with oil film. Correct lubrication, coaxial mounting and use of torque wrench are essential for proper camshaft operation and rotation
Shaft seal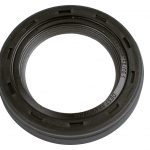 Camshaft seal – right-handed – serves to seal the new camshaft.